Phillips Refrigeration
101 Low Side Float Valve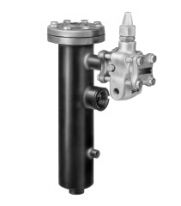 The 101 low side float valve is an externally mounted, modulating type of liquid level control used with all refrigerants. It is well suited for applications where precise liquid level adjustment in the field is desirable. Rugged construction and excellent dynamic characteristics of these valves make them particularly suitable for low temperature applications.
Product Spotlight