| | |
| --- | --- |
| AERO | |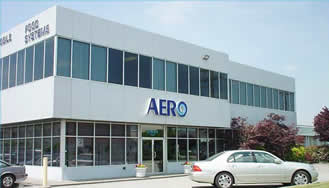 Since 1979, the innovative engineers at Aerofreeze and Aero have supplied a growing line of unique, versatile, and reliable freezing and cooling equipment to meet the requirements of the food processing and refrigeration industries. Aerofreeze manufactures a wide verity of air coolers such as, horizontal air flow, between the rails, penthouse, dual inlet down discharge, center inlet dual discharge, and base mount with top fan section discharge. Aerofreeze is Number One in the world when it comes to IQF systems.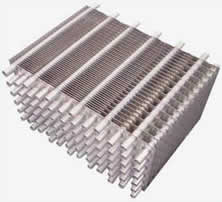 Aero is one of the largest coil manufacturers in North America. Aero coils are installed in cold storage warehouses throughout the world and in many of the leading frozen food suppliers' freezers.

The Aero Heat Exchanger head office and manufacturing plant are located on a 6.8 acre industrial site in Richmond, BC. The ultra-modern 100,000 square-foot facility is located just 5 miles from Vancouver International Airport. Equipped with the latest technology in manufacturing equipment, the facility offers delivery of a complete line of spiral freezers, IQF tunnel freezers, many lines of air coolers, custom built coils, and specialty heat exchangers thanks to its in-house design and manufacturing departments.

The manufacturing team starts with an ingenious group of engineers, all specialists in their field with vast experience in heat exchanger design, freezer design, and freezer operation. Supporting these engineering experts is a staff of highly skilled technical and fabricating craftsmen dedicated to the production of high quality and durable equipment. The Aero in-house refrigeration specialist completes the team and is available to work with customers' refrigeration engineer and contractor to design their refrigeration system.
Product Spotlight