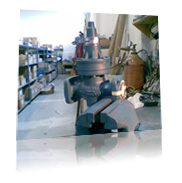 Stand the test of time...
It is a fact of life that nothing material lasts, but our products should last as long as you. Routine servicing is key to maintain peak efficiency and RCC has the parts to do it. We stock a full line of service kits for our valves.
If you believe the product we sold you was faulty and would like to request a warranty return, contact your nearest branch right away.