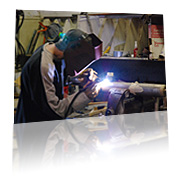 Thousands of possibilities...
RCC recognizes that your needs are unique. If your job requires a valve for a specific application talk to us as our capable staff can modify our valves to do your jobs.
Our Parker valves are fully configurable for bypass, shutoff, differential, and external use. Combine any of the offered features for a truly customized valve.
With trained staff at hand, most valves, no matter how custom, will ship same day.